Parker, Solomon
(See notes below)
Birth: 1794 Haywood Co., N.C.
Death: AFT. 1860 Haywood Co., N.C.
Gender: Male
Parents:
Father: Parker, William S. , Sr.
Mother: Anderson, Martha Pleasant

Family:
Marriage: ABT. 1811

Spouse:
Massengale, Elizabeth
Birth: 1793 N.C.
Gender: Female
Parents:
Father: Massengale, Henry

Children:
Parker, Barbara
Parker, Alafair
Parker, William T.
Parker, Nancy
Parker, Mary
Parker, Easter Caroline
Parker, Hiram
Parker, Martha
Birth: ABT. 1828
Gender: Female
Parker, Elizabeth
Birth: 1832
Gender: Female
Notes for Barbara Parker:
Name: Barbara Parker
Sex: F
Birth: ABT. 1819
Death: AFT. 1870 in Jackson Co., N.C.
Camp Douglas, the North's Andersonville
The records show 443 men of the 62nd N.C. Regiment were prisoners at Camp Douglas. At least 4275 Confederate Soldiers died during their internment at Camp Douglas... Some estimates place the death toll over 6,000. More Confederate Soldiers died at Camp Douglas than at any Union Prisoner of War Camp.
Jasper Watson Memorial at Camp Douglas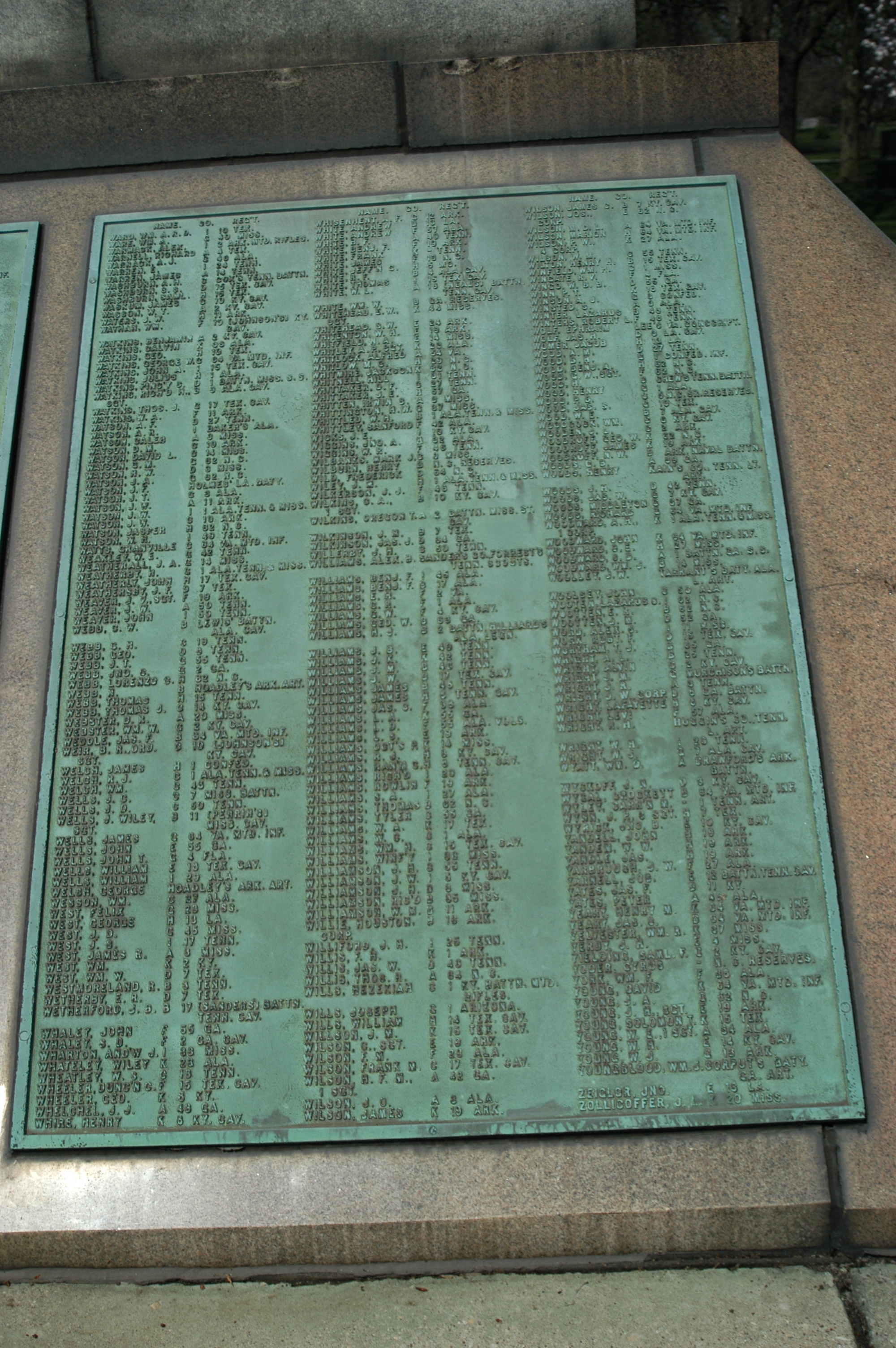 Click to Enlarge
Notes:
MUSTER ROLLS
SOLDIERS OF THE WAR OF 1812
DETACHED FROM
THE MILITIA OF NORTH CAROLINA
1812 AND 1814
Fact: Served in the FIRST REGIMENT OF BUNCOMBE COUNTY, N.C., during "The War of 1812." Also, oral history from relatives underscores this fact.
MUSTER ROLLS

SOLDIERS OF THE WAR OF 1812

DETACHED FROM

THE MILITIA OF NORTH CAROLINA

1812 AND 1814

SEVENTH REGIMENT
BUNCOMBE COUNTY

FIRST REGIMENT

CLAYTON NEAL CAPTAIN
ANDREW WILSON LIEUTENANT

JOHN SUTTON PETER SHEPERD
SAMUEL McCARSON WILLIAM W. LAIN
CHARLES McLAIN RICHARD SCEUTILL
LEWIS HERRIN DANIEL HEFNER
WILLIAM WILSON ELI MEARILL
JAMES BREVARD BALLARD LAKE
ROBERT WILSON JOHN CLAYTON
THOMAS JONES GEORGE D. DAVIS
CHARLES ADAMS DAVID FAINS
JAMES ERWIN BURGES LAKE
CAJER SMITH GEORGE ERWIN
ARAHAM McGUFFEE SAMUEL KING
GEORGE JUSTIN WALTER BURWELL
JAMES JONES JAMES CLARK
NATHAN FLETCHER MATTHEW WILSON
JOHN JUSTICE JAMES KITCHENS
JESSE CASSE DAVID JOHNSON
ANDREW LOCKHART ALEXANDER JORDAN
JAMES MAXWELL JONATHAN LINCARD
WILLIAM JUSTICE GRADY JOHNSON
WILLIAM CASE SOLOMON PARKER
ARCHIBALD EDMISTON JOHN GALLOWAY
JAMES S. SMITH LEWIS RANSOM
JESS CAUSBY WILLIAM CARN
DAVIS RHODES NINNION EDMESTON
WILLIAM CICARD EZEKIEL SANDELIN
JOHN OSBORN JEREMIAH OSBORN
DANIEL ALLEN HENRY STUDER
MATHIAS LITTLE SAMUEL CORN
JAMES TWEED HUGH JOHNSTON
DAVID EVANS ENOCK WILLIAMS
JAMES NICKOLSON


Sols Creek and Sols Creek Cemetery
Sols Creek and Sols Creek Cemetery are believed to be named in honor of Solomon Parker.
According to Lloyd Cowan, Sols Creek is derived from Solomon Parker.
...Canada's Sols Creek is derived from Solomon Parker...